Adoption Training for Foster/Adoptive Families & Professionals

SOFA is an Ohio Licensed Training Provider
All Ohio Licensed Foster Parents Welcome to Attend
Adoptive Parents, Social Workers, Counselors, & Volunteers also Welcome!
CEU Provider for the Ohio Social Worker and Counselor Board, # RCS111501
Eligible for Training Stipends for Foster Parents
CE Provider for the Ohio Board of Nursing OLN-S-3107-2022 for Ohio League for Nursing (OBN-006-92) through September 1, 2024
"Wow, such a good class! And I loved hearing fomr the panel of adult adoptees!"
"Very helpful review! There was a lot of good information in this training!"
"It was helpful to know that biological parents feel a lot the same way we do!"
"Exceeded expectations! I liked how this training wasn't geared just on the initial stages of adoption, but the life of the person and the family!"
We Provide Live as well as Self-Directed Training Opportunities
Live Trainings: 
A calendar of events, including live support sessions (aka: "trainings") for foster and adoptive parents can be found HERE. Please click to pre-register.  All are welcome to register, including Ohio licensed social workers, counselors and adoption assessors.  Ohio licensed foster parents need to obtain a total of 24 hours of training, with 18 of those hours as live training hours within your two year homestudy certification period.
Self-Directed Trainings: 
Foster parents can also obtain up to (6) hours of self-directed training hours within your two year homestudy certification period.  Self-directed trainings are completed on your own timeframe. 
To Receive Training Credit:
An evaluation will be required at the conclusion of every training, whether live or self-directed, before training credit will be received.    
Other Live Foster Parent Training Opportunities (Outside SOFA)
Self-Directed Ohio Adoption/Foster Trainings
Read Kevin's Book + complete an evaluation. 
(6) hours self-directed Foster Parent Training credit available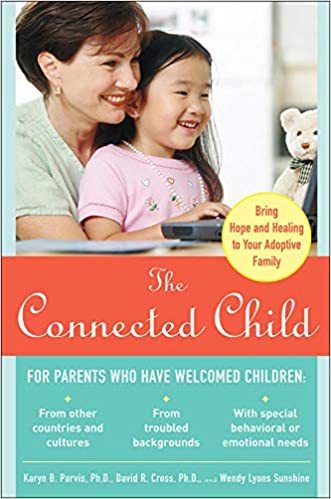 To Receive Credit for Self-Directed Trainings:
Ohio licensed pre-adoptive foster parents will need to:
1. Read the book or watch the video.
2. Complete an evaluation.
3. Notify Ellie Hartford that you completed the training.
4. Ohio licensed foster parents will receive a training stipend and certificate of completion for each hour of coursework completed. 
5. Questions: [email protected] 
*Please note that 6 of your 24 training hours in each renewal period (2 yrs.) are permitted to be self-directed/without a live trainer present.*